Login
February News from Sportspeople
Thursday, 1 February 2018
Tweet Welcome to the latest e-news from Sportspeople.

Welcome to the latest e-news from Sportspeople. In this issue we outline:
Recent Sportspeople Recruitment Appointments
---
We are pleased to announce the following recent appointments:
Chief Executive Officer - Squash New Zealand - Jamie Tong
High Performance Athlete Development Consultant - High Performance Sport New Zealand - Tony Readings
General Manager, Adelaide Thunderbirds & Elite Pathways - Netball South Australia - Melody Cooper
Commercial Partnerships Executive - Canterbury-Bankstown Bulldogs RLFC - Elizabeth Griffiths
Don't forget you can announce your appointments as well and see recent Sportspeople Recruitment and other industry appointments at the "Who got that job?" page at the Sportspeople website.
Sportspeople Recruitment Current Vacancies
---
The following roles are currently available through Sportspeople Recruitment:
Player Development Manager - NSW Rugby League

- Iconic sporting brand
- Athlete Development & Player Pathways focus
- Lead the development and management of NSWRL's player development programs
- Competitive Salary + Motor Vehicle
- Sydney based

Chief Executive Officer - Rowing New South Wales

- Leading State Sport Organisation
- Lead all operational aspects of the sport of rowing in New South Wales
- Develop, implement and monitor the Strategic Plan
- Build a culture of passion, achievement, respect, teamwork and integrity
- Olympic sport with membership, participation and growth focus
- Sydney based

HR Coordinator Part Time - Cruising Yacht Club of Australia

- Australia's premier yacht club
- Manage and deliver the Human Resources functions of the CYCA to achieve whole-of
business objectives and performance targets
- Flexible, part-time (16 hours a week) role
- $32,000 to $36,000 pa + super
- Sydney based

General Manager - Leading Community Sport Association

- Leading Community Sport Association
- Junior development, competitions, events and facility management focus
- Hand-on role with plenty of diversity, including the operation of a multi-purpose sports
facility
- From $120,000 pa incl super
- Sydney's south-west
The following positions have now closed and are progressing through the recruitment cycle:
National Female Participation Manager - Golf Australia
Chief Executive - Wellington Hockey Association
Administration Manager - Cruising Yacht Club of Australia
High Performance Director - Golf South Australia
You can view all of these roles at the Sportspeople Jobs Market. In addition to roles being filled by Sportspeople Recruitment, you'll also find other vacancies in the sport, fitness, aquatics, coaching, venues, events, leisure and lifestyle sector at the Sportspeople Jobs Market.
CEO of the Household
---
Over the Christmas - New Year break my wife and I had the opportunity to spend two wonderful weeks with our children and grandchildren. Included in this cohort was our daughter, her husband and four young children (newborn, 14 month old twins and 3 year old). A fun time was had by all (I have the photos to prove it), but to call it a holiday is probably a stretch. Maybe an exercise in logistics or Course 101 in Human Management would be better. If you've ever travelled with kids under the age of 3 you'll know what I mean.
What struck me was the ease and grace of both my daughter and her husband as they happily went about their daily routine running this busy family in an environment which at best was foreign to them and their children. I'm sure there are lessons here even for the United Nation's António Guterres.
I have often thought about the impact of parental leave on my daughter's burgeoning career in fashion and by extension, given my line of work, the impact on those in the sport, fitness and aquatic sector that face the same choices when starting and then raising a family.
Prior to taking leave 5 years ago for her first child my daughter had thoughtfully progressed to an executive position and was on track to a more substantive leadership role as GM or CEO. Over the past five years it is fair to say her immediate contemporaries have now achieved these senior roles. Without exception those that have continued their career trajectory have not had a family/parental leave break over this time.
I know, from 22 years experiences as a frontline recruiter, when the time comes for my daughter to re-enter the workforce the years spent as a parent or carer will be relatively meaningless to an employer as they scan through her CV. They'll see a block of time of no particular relevance to the job application.
You would have to have your head under a very big rock not to know it is against the law to discriminate against anyone in the workplace because of their parental or carer status. But sadly, you'd have the very same head under even a bigger rock not to have seen active discrimination of parents and carers somewhere in the past. It's incredibly naive to think just because there's a bunch of laws some employers can't or won't find a way around them. Even the Dalai Lama is quoted as saying... "Know the rules well, so you can break them effectively".
While there are great employers who will always do what they can to accommodate the needs of parents and carers, the broader issue is the lack of recognition of the experiences and skills developed in the role. While employers can easily understand the chronology of a candidate's "office work" experiences they cannot always connect the dots when 3-5 years have been spent as a parent or carer.
In a recent job application received by Sportspeople Recruitment a candidate noted 2012-2016 had been spent as Home Manager running a busy and active family unit. She went on to list the key responsibilities over this time, her achievements and how these experiences have better equipped her for return-to-work. In fact, for all intent and purposes she never stopped working and these 5 years are valid experiences in her career journey.
The premise of her CV is of course that functional skills learnt and developed over her time as Home Manager are transferable skills an employee can use in various work environments or situations. To help reinforce this point there are a number of blogs that discuss the various job titles, daily challenges and responsibilities of a typical parent, including CEO of the Household, Judge, Family Therapist, Finance Manager, Reverse Psychologist, Logistics Manager, Chief Negotiator, Stress and Time Management Consultant and so on. You get the idea.
The principle of merit in a decision to engage or promote a person is based on the assessment on the relationship between the candidates' work-related qualities and the qualities genuinely required to perform the relevant duties. There is absolutely no doubt in my mind the life-experiences gained as a parent or carer is of benefit to both employers and employees in an office or traditional work environment.
If you are a candidate with a portfolio of parental or carer responsibilities, include these in your CV and list the functional skills and experiences gained over the time. Show the dots. If you are an employer and you receive an application from any candidate noting a parent or carer break recently or in the past, there is no better time than now to acknowledge the relevance of their entire portfolio of experiences. Connect the dots.
Robert McMurtrie
Director - Sportspeople
Get powerful insights to make better people decisions - new service for employers
---
Sportspeople is pleased to announce a new partnership with Revelian providing a suite of simple to use online tools for employers when recruiting new staff or assessing current staff. This service is DIY via the Sportspeople-Revelian portal and provides special discounts to employers.
Hiring people is a substantial and often risky investment for any business. And when candidates really want the job, they'll often tell you what you want to hear. Resumes, interviews and reference checks will only ever give you part of the picture.
Revelian assessments give you real insight into whether a candidate is truly likely to succeed and help your business grow, using proven methods of predicting performance at work. Regardless of your industry or the type of role, Revelian assessments will tell you what's 'under the hood' by giving you objective and accurate insights into each of your candidates.
Employers are now able to access Revelian's most popular recruitment and development assessments to use when and how you need them. This includes:
Aptitude assessments - Cognitive Ability Test and separate ability tests that focus on one aspect of ability such as verbal, numerical or abstract reasoning.
Culture & Engagement Assessments - Cultural Fit and Role Fit.
Work Safety Assessment - to help you identify people who are more likely to behave safely at work and avoid risky behaviour.
Reliability Scale - to assist in identifying whether a candidate is likely to be trustworthy and reliable.
Game based Assessment including "Cognify" - a set of 5-7 mini-games or puzzles that measure problem solving, numerical reasoning, processing speed and verbal knowledge and "Theme Park Hero" - an engaging and interactive way to understand a candidate's mental agility, cognitive speed, spatial aptitude, attention and numerical reasoning.
Personality & Emotional Intelligence.
Skills Assessment.
To get started you simply need to Register here - Once registered and set up with a password, you'll be able to view pricing and assessment information, learn more about the full suite of assessments and get going. Prices start as low as $35 (Skills Tests) through to $135 for the popular Behavioural Profile assessment.
So, if you want to avoid the stress of a wrong hire or help develop your staff, what are you waiting for?
Sportspeople partners with the Business of Sport Summit for 5th consecutive year
---
Delivered by sports executives, for sports executives, the 7th annual Business of Sport Summit is a powerful opportunity to uncover the latest trends and tactics fuelling the business of sport. Sportspeople is pleased to advise we are a SILVER SPONSOR of BOSS 2018.
Given the close association Sportspeople has with a large number of the speakers and guests over the years, the decision to continue our relationship with BOSS into 2018 was simple. One of the greatest endorsements of Sportspeople's recruitment success is to see the candidates we place making a recognised, positive and long lasting contribution to their employers and more broadly, the industry at large. So to see a large number of our placed candidates speaking at BOSS over the years provides us a great sense of satisfaction. Additionally, the majority of organisations represented at BOSS utilise either the Sportspeople Recruitment or Sportspeople Jobs Market services.
Join us at Australia's largest and most influential event for the sports industry. Book your place today!
For more information on the program, speakers and to register click here.
Fast Facts from December / January 2017/18
---
Here are some fast facts from Sportspeople's Jobs Market activity in December / January 2017:
Top Sportspeople Jobs Market Advertisers
YMCA
Fit n Fast
Tennis Australia
AFL NSW / ACT
Aquatic Leisure Management - Ezyswim
Aligned Leisure
Sydney Swans
Most viewed Sportspeople Jobs Market advertisements
League Operations Coordinator - AFL Gippsland
VFL Football Statisticians 2018 Positions - Port Melbourne Football Club
Sports Science / Biomechanics PhD Scholarship - PITCH Ready
Football Development Manager - Hills Football Incorporated
Competitions Manager - Gladesville Hornsby Football Association
Chief Executive Officer - Queensland Touch Football
General Manager - Gymnastics South Australia Incorporated
Game Day & Community Officer - Sydney Roosters
Development Officer - EAP - International Cricket Council - Dubai
Lead Physical Preparation Coach - Athletics - Victorian Institute of Sport
Volunteer, Internship and Community Sport Club positions listed - 162

New courses, programs and activities listed at Sportspeople Learning - 30
Latest Learning Advertisements
---
Remember: Listing at Sportspeople Learning is now FREE! There are currently over 500 courses, programs and professional development activities listed at Sportspeople Learning. A selection of the latest advertisers include:
To view all listed courses, programs and activities please visit Sportspeople Learning.
More ways to connect with Sportspeople
---
Do you want to connect with others in the sport, fitness, aquatics, leisure, coaching, venues and events community? Join us the following ways:
Facebook
Here you can join in on discussions and polls on a range of topics, and be updated on the latest industry trends as well as jobs and services updates from Sportspeople.
Twitter
Read our tweets on the latest industry trends as well as jobs and services updates from Sportspeople.
Instagram
Keep up to date with the latest jobs available, insider tips and updates from Sportspeople.
LinkedIn - Sportspeople Recruitment Company Page
Here you can join in on discussions and polls on a range of topics, and be updated on the latest industry trends as well as jobs and services updates from Sportspeople, all in your LinkedIn newsfeed!

Sportspeople Recruitment also manages a number of "Groups" on LinkedIn, open exclusively to industry professionals who meet the joining criteria: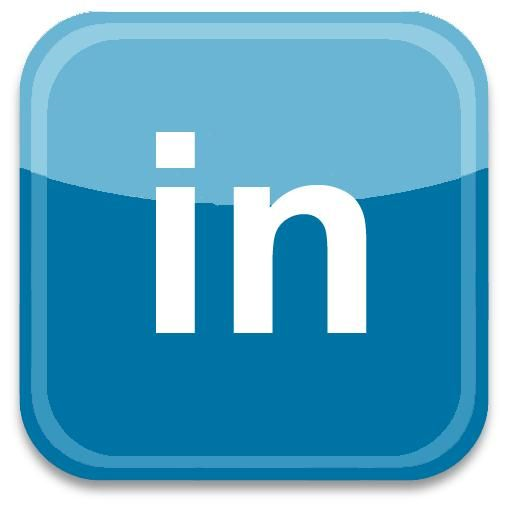 LinkedIn - Sport, Fitness and Aquatics Community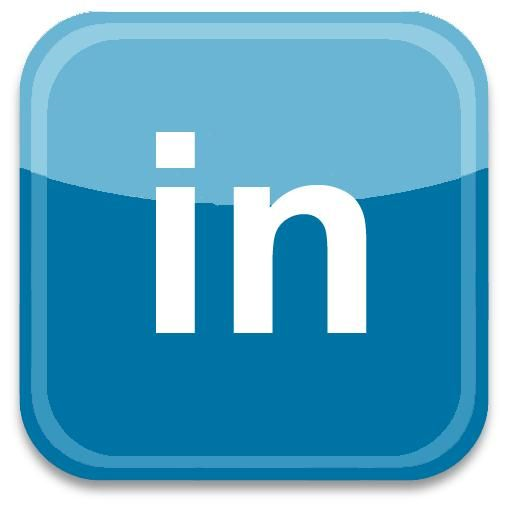 LinkedIn - Sport Industry CEOs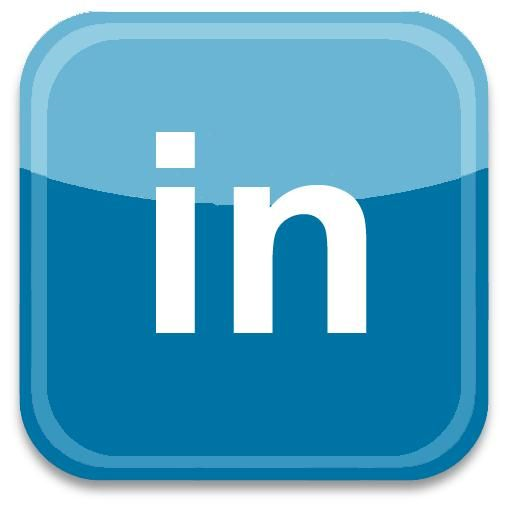 LinkedIn - Sport Industry HR Managers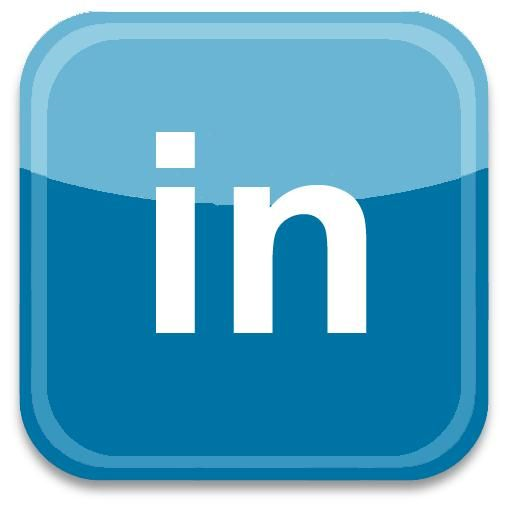 LinkedIn - High Performance Sport Professionals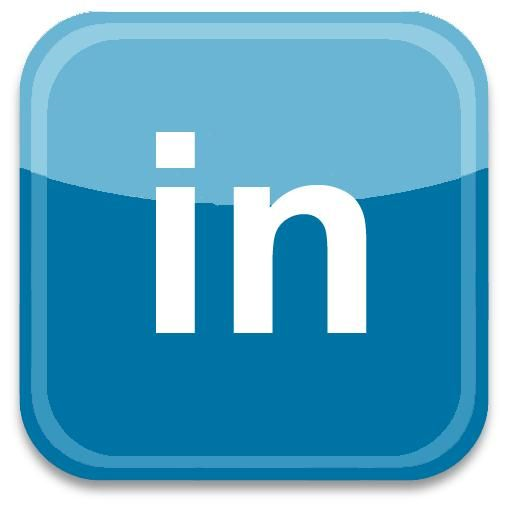 LinkedIn - Marketing, Communications, Digital Media & Sponsorship Professionals


Sportspeople - Register as a Job Seeker
A Sportspeople Job Seeker Registration is free and completing the on-line form takes around 2 minutes. Once registered you'll be on your way to joining Australia's and New Zealand's largest on-line community for the sport, fitness, aquatic, coaching, venues, events, leisure and wellness sector.
If you would like to find out more about Sportspeople or any of our services, please contact us on FREECALL Australia 1800 634 388 or FREECALL New Zealand 0800 634 388 or email admin@sportspeople.com.au

Best Regards,

Customer Service Team
Sportspeople Pty Ltd
© 2018 Sportspeople. All rights reserved.