Login
March News from Sportspeople
Monday, 5 March 2018
Tweet Welcome to the latest e-news from Sportspeople.

Welcome to the latest e-news from Sportspeople. In this issue we outline:
Recent Sportspeople Recruitment Appointments
---
We are pleased to announce the following recent appointments:
Administration Manager - Cruising Yacht Club of Australia - Samantha McCallum
High Performance Director - Golf South Australia - Adrian Wickstein
Don't forget you can announce your appointments as well and see recent Sportspeople Recruitment and other industry appointments at the "Who got that job?" page at the Sportspeople website.
Sportspeople Recruitment Current Vacancies
---
The following roles are currently available through Sportspeople Recruitment:
Chief Executive Officer - Cycling New South Wales

- Leading State Sport Organisation
- Lead and develop a strong NSW Olympic sporting organisation
- Establish a fresh vision and set new strategies to deliver growth targets
- Apply your passion for cycling and professional skills to an exciting, dynamic
market environment
- Sydney based

Chief Executive Officer - Vicsport

- Lead, grow, support and represent the Victorian sport and active recreation secto
- Commercial opportunity to drive and develop services & activities
- Flexible, competitive remuneration package
- Melbourne based
The following positions have now closed and are progressing through the recruitment cycle:
The Cruising Yacht Club of Australia - HR Coordinator Part Time
New South Wales Rugby League - Player Development Manager
Rowing New South Wales - Chief Executive Officer
General Manager - Bankstown Basketball Association
National Female Participation Manager - Golf Australia
Chief Executive - Wellington Hockey Association
You can view all of these roles at the Sportspeople Jobs Market. In addition to roles being filled by Sportspeople Recruitment, you'll also find other vacancies in the sport, fitness, aquatics, coaching, venues, events, leisure and lifestyle sector at the Sportspeople Jobs Market.
Should you be paying your Intern?
---
Since 1999 Sportspeople has provided a free listing service for Volunteer and Internships, with these roles sitting alongside professional employment opportunities. Each year over 2,000 Volunteer and Internship roles are advertised at Sportspeople providing a meaningful service to organisations and job seekers.
We monitor the internship listings as closely as possible and have in the past, asked advertisers to modify their listings where we feel there may be an abuse of the internship provisions. We also do not list commission only roles and we attempt to, as far as possible given the volume, ensure every advertisement is accurate, not misleading to job seekers and importantly does not disadvantage a job seeker should they accept a role.
Employers are reminded very specific laws exist in Australia and New Zealand governing unpaid work and these laws provide very clear directions on what is and what is not lawful. You can view a summary of the Unpaid Work - Fact Sheet here
Unpaid work can be in a number of forms including unpaid work experience, unpaid trials, vocational placements and unpaid internships. Whether an unpaid work arrangement is lawful under the Fair Work Act (2009) depends on whether an employment relationship exists or whether the arrangement involves a vocational placement.
In many ways a vocational placement is easier to understand as the work experiences are part of an education or training course. Most tertiary education in the sport, fitness and aquatic sector particularly, includes some requirement for professional placement. So advertising for an Intern and engaging them over a specified period provides important work skills and of course, assists the employer by having an extra set of hands. More information is available at the Vocational Placements.
If there is an employment relationship the person engaged as an Intern or Trainee is an employee and therefore entitled to a minimum wage. Whether in writing or verbal, if an employment contract exists, employers are legally bound to pay a wage. One of the tests whether an employment relationship focuses on whether the employer receives the main benefit from the relationship as the Intern/Trainee provides significant productive work for the Company. If this is the case it is likely the Intern/Trainee should be paid. Volunteers are not employees and therefore do not have to be paid.
Employers are reminded to check the current laws as they relate to unpaid work. As a rule of thumb, unless the role is a Volunteer or offered as part of Vocational Training, you should seek further advice before advertising or engaging an Intern/Trainee.
Robert McMurtrie
Director - Sportspeople
E-news Snippets
---
Two stories caught our eye over the last fortnight, both in the world of swimming.
The first was Eli Ball's close encounter with a great white shark during the 2018 Rottnest Channel Swim. According to Ball the shark was estimated to be 4 metres long and "my goodness it's wide, it was very, very wide". But the side story, and let's face it a lot more interesting than the appearance of a shark in its natural habitat, was that Ball was 12 kilometres into the race swimming butterfly. And, wait for it.... he continued to Rottnest Island completing the 19.7 kilometres swimming butterfly all the way. Next time you're at the pool, try a 200 metre butterfly and you'll understand how impressive it is to complete 20 kilometres butterfly in open water.
And while Cate Campbell and Kyle Chalmers were winning their respective 100 metres freestyle events at the 2018 Hancock Prospecting Australian Swimming Trials, the real story was the world record broken by 99 year old George Corones. Competing solo in the 100-104 age group, Corones swam a blistering 56.12 seconds over 50 metres taking 35 seconds off the previous world's best. Mental note on Life Ambitions ..... alive at 99 - tick; swimming at 99 - tick; diving into a pool at 99 (and off the blocks) - tick; and still having enough breath for a pool-side interview after the race at 99 - big tick.
The importance of acknowledging unsuccessful applications
---
When advertising a role, you need to think of yourself as a brand selling a product. What makes you different from other sporting organisations, swim schools or fitness centres? A well constructed, information rich job advertisement will not only increase your chances of attracting candidates that match your requirements but gives you the opportunity to sell and position your brand within the marketplace, encouraging the job seeker to want to find out more about working for you. It is important to note many other aspects of the recruitment process also have an impact on your brand as an employer.
In previous polls asking what the biggest frustration is as a job seeker the vast majority of respondents replied that lack of communication and follow up regarding their applications causes the most angst.
Sometimes recruitment processes take longer than anticipated for a number of reasons (selection panel availability, getting in contact with referees etc…). In these instances it is important to keep in touch with candidates to let them know they are still under consideration, to keep them from losing interest and looking elsewhere. Ensure that every candidate is kept informed of his or her progress from the time of the initial application through to the appointment. Remember: Telling the candidate there is no news, is news to the candidate. We have all been there at one point in our career, investing time and emotion into preparing an application for what may seem as the 'perfect opportunity' for us. Then we never hear a thing from the employer and are left wondering "did they even receive my application?" and "what could I have done better?".
When recruiting to fill a job you should value and respect the emotional investment of each candidate as he or she applies for the position. Here's a few small steps you can follow.
Firstly, acknowledging receipt of the application (even via a simple auto-responder) can give the candidate piece of mind that their application has been received, and also saves them from a follow up phone call to check. Secondly, ensure you remove any advertising for roles once they've been filled to save candidates from unnecessarily applying. Thirdly, notify candidates as quickly as possible when his or her candidature is unsuccessful, ensuring you thank the candidate for taking the time to apply and for their interest in the role.
Job seekers regularly express their disappointment at the statement "only successful candidates will be contacted" seen in some job advertisements. A special mention is worthwhile to those other recruitment agencies that now operate alongside Sportspeople Recruitment in Australia & New Zealand. We can only assume these agencies have staff employed with the responsibility of candidate management. It's not that difficult in 2018 to send an email to acknowledge an application, nor is it particularly challenging to advise candidates the outcome of their application. Not doing so is lazy, arrogant and unprofessional. Suggestion? Lift your game as it reflects poorly on those other agencies that take what they do seriously and are doing the right thing.
Finally, if a candidate asks for specific feedback, be honest as to where they were lacking compared to the successful candidate and what you feel they can do to improve their chances of securing a similar role in the future. Regardless of the outcome of his or her application, these small steps will ensure each candidate can take away a positive image of both the employer and the recruitment process. We are all pressed for time, but the investment of responding to each and every applicant will make a world of difference in terms of your brand as an employer.
Robert McMurtrie
Director - Sportspeople Recruitment
Sportspeople partners with the Business of Sport Summit for 5th consecutive year
---
Delivered by sports executives, for sports executives, the 7th annual Business of Sport Summit is a powerful opportunity to uncover the latest trends and tactics fuelling the business of sport. Sportspeople is pleased to advise we are a SILVER SPONSOR of BOSS 2018.
Given the close association Sportspeople has with a large number of the speakers and guests over the years, the decision to continue our relationship with BOSS into 2018 was simple. One of the greatest endorsements of Sportspeople's recruitment success is to see the candidates we place making a recognised, positive and long lasting contribution to their employers and more broadly, the industry at large. So to see a large number of our placed candidates speaking at BOSS over the years provides us a great sense of satisfaction. Additionally, the majority of organisations represented at BOSS utilise either the Sportspeople Recruitment or Sportspeople Jobs Market services.
Join us at Australia's largest and most influential event for the sports industry. Book your place today!
For more information on the program, speakers and to register click here.
Fast Facts from February 2018
---
Here are some fast facts from Sportspeople's Jobs Market activity in February 2018:
Top Sportspeople Jobs Market Advertisers
ICC T20 2020 World Cup
Samoa Rugby Union
Leonards Advertising
Tennis Australia
Netball Victoria
Gymnastics Victoria
Fit n Fast
Most viewed Sportspeople Jobs Market advertisements
Qrun Communications Coordinator - Queensland Athletics
General Manager High Performance Unit - Samoa Rugby Union
Sport Coaches - Caulfield Grammer School
Elite Athlete & Performer Program Administrator - Australian Catholic University
Marketing Coordinator - Football Federation Australia
Community Partnerships Executive, Northern Territory - Parramatta National Rugby League Club
Sport & Operations Manager - Nationals - Australian University Sport
Casual Pool Lifeguard & Gym Attendants - Coogee Diggers
Sport Activity Officer - Australian Catholic University
Events Executive - St George Illawarra Rugby League Football Club
Volunteer, Internship and Community Sport Club positions listed - 119

New courses, programs and activities listed at Sportspeople Learning - 40
Latest Learning Advertisements
---
Remember: Listing at Sportspeople Learning is now FREE! There are currently over 500 courses, programs and professional development activities listed at Sportspeople Learning. A selection of the latest advertisers include:
To view all listed courses, programs and activities please visit Sportspeople Learning.
More ways to connect with Sportspeople
---
Do you want to connect with others in the sport, fitness, aquatics, leisure, coaching, venues and events community? Join us the following ways:
Facebook
Here you can join in on discussions and polls on a range of topics, and be updated on the latest industry trends as well as jobs and services updates from Sportspeople.
Twitter
Read our tweets on the latest industry trends as well as jobs and services updates from Sportspeople.
Instagram
Keep up to date with the latest jobs available, insider tips and updates from Sportspeople.
LinkedIn - Sportspeople Recruitment Company Page
Here you can join in on discussions and polls on a range of topics, and be updated on the latest industry trends as well as jobs and services updates from Sportspeople, all in your LinkedIn newsfeed!

Sportspeople Recruitment also manages a number of "Groups" on LinkedIn, open exclusively to industry professionals who meet the joining criteria: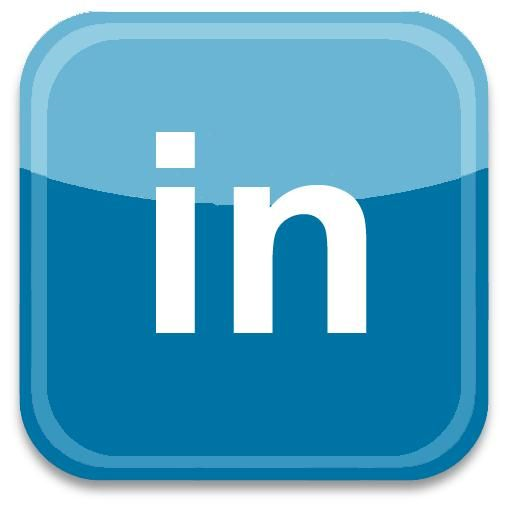 LinkedIn - Sport, Fitness and Aquatics Community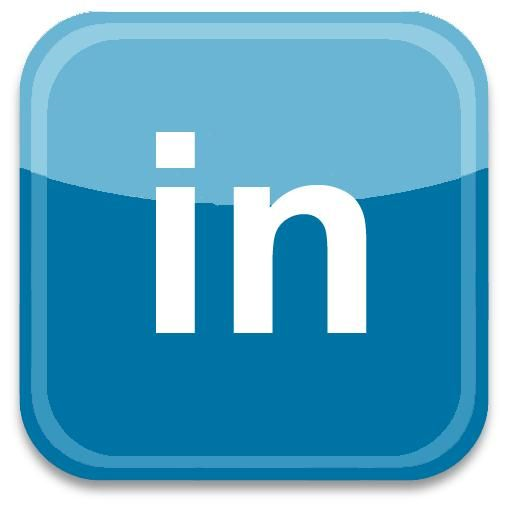 LinkedIn - Sport Industry CEOs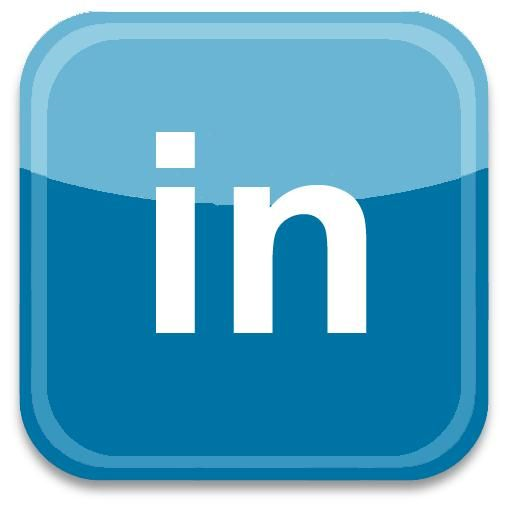 LinkedIn - Sport Industry HR Managers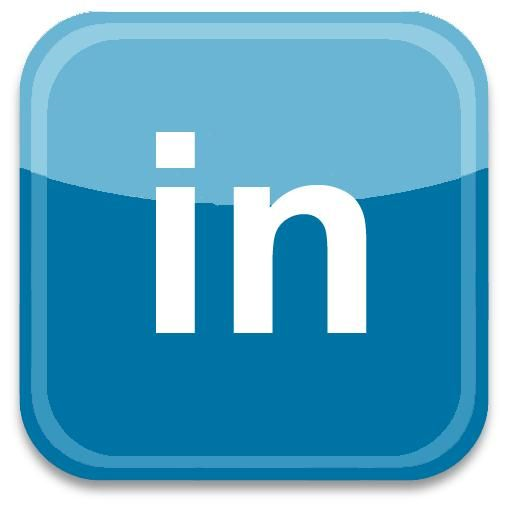 LinkedIn - High Performance Sport Professionals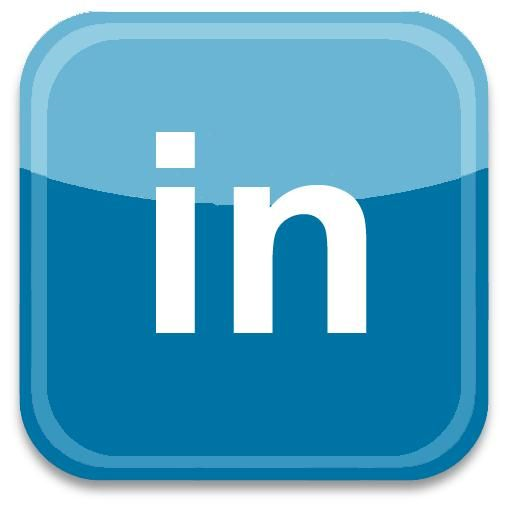 LinkedIn - Marketing, Communications, Digital Media & Sponsorship Professionals


Sportspeople - Register as a Job Seeker
A Sportspeople Job Seeker Registration is free and completing the on-line form takes around 2 minutes. Once registered you'll be on your way to joining Australia's and New Zealand's largest on-line community for the sport, fitness, aquatic, coaching, venues, events, leisure and wellness sector.
If you would like to find out more about Sportspeople or any of our services, please contact us on FREECALL Australia 1800 634 388 or FREECALL New Zealand 0800 634 388 or email admin@sportspeople.com.au

Best Regards,

Customer Service Team
Sportspeople Pty Ltd
© 2018 Sportspeople. All rights reserved.